 LUMIERE RUNWAY Los Angeles 
A Night of Fashion & Entertainment 
November 16th 2019, 7:00pm-12:00am
Hollywood, CA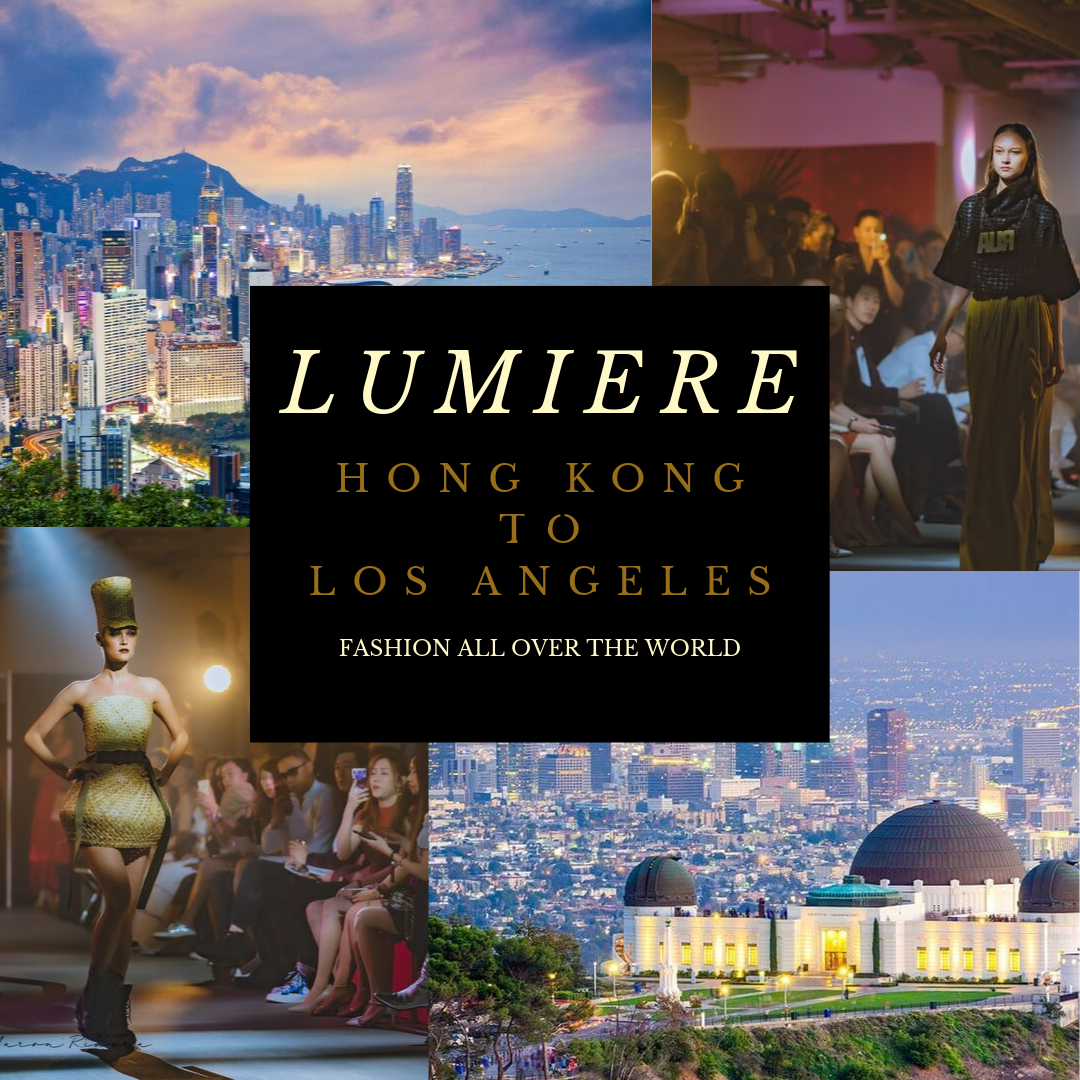 LUMIERE
On November 16th 2019 (Saturday), we are bringing together international designers for a special event featuring Beauty for Freedom, is a nonprofit organization based in New York that raises awareness and funds to fight human trafficking. Some of its main programs include art therapy and photography for victims of trafficking.
5% of tickets sales will be donated to Beauty for Freedom Organization on behalf of a great cause!
The Jane Owen PR company is our public relations partner. You will be surprised and delighted to see which celebrities make an appearance!
The Red Carpet begins at 6:00 pm (VIP Access only)
Door opens for General Admission at 6:30pm
Runway Show starts at 7:30pm
Music Entertainment after the show
Networking opportunities
Complimentary drinks will be served.
Join us for a night of fashion supporting your favorite designers and models !
About the Campaign & Beauty for Freedom
BEAUTY FOR FREEDOM is a non-profit dedicated to empowering survivors of human trafficking and at-risk youth by providing a therapeutic approach supporting recovery through creativity and skills training. Beauty for Freedom engages the industries of Beauty, Art & Fashion as powerful allies in the fight to end human trafficking through national public campaigns, travel-abroad arts therapy workshops for survivors, mentoring programs, exhibitions and awareness-raising events.
Creativity has been proven to help survivors rebuild their lives, providing them with stability and putting them on the path to socio-economic independence. Since 2014, BFF has empowered and supported over 3000 survivors of human trafficking and at-risk youth in the United States, Ghana, India, Dominican Republic, Cambodia and Haiti. These survivors are creating their own narratives about their lives through the creative programs BFF offers. They are known throughout the world as globally exhibited and published artists, sharing their stories through art, photography, movement, music and other forms of creativity.
In our fourth year supporting Denim Day, Beauty for Freedom's latest campaign is making waves in the world of social justice. Our non-profit organization has been using the arts to empower survivors and bring awareness to human trafficking since 2014.
For this year's Sexual Assault Awareness Month and Denim Day, we have collaborated with the High School of Fashion Industries, Celestino Couture, and Steps to End Family Violence to create an astounding campaign starring LGBTQIA+ advocates, and actors, alongside activists and survivors of sexual violence.

The campaign stars Indya Moore, Corinna Drengk, Carlina Rivera, Gina Cavallo, Zazie Beetz, Shannon King, Lee Upshur, Khrystyana Kazakova, and Wade Davis, all of whom are passionate about advocating for survivors of sexual violence and rape prevention. Would you like to support freedom and empower survivors of human traf-ficking and sexual violence? Your purchasing power can do that! 
Three organizations will benefit directly from the sales of these garments:
– Beauty for Freedom: Funding for creative arts and skills training work-shops for survivors in Ghana, India and USA. Non-Profit Administrative Budget.
– Challenging Heights: Rescue and Recovery programs for survivors of labor trafficking in Ghana, West Africa.
– Denim Day NYC: Advocacy Programming for survivors of sexual violen-ce. Denim Day 2020 rally and press conference production costs.